395 Floodlight Tower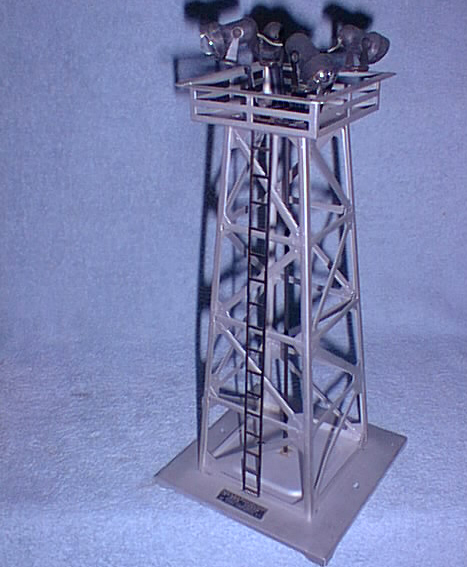 Production: 1949 - 1956
History
The 395 Floodlight Tower remains a popular accessory today, just as it was in the 1950's. Although it is a stationary accessory, it is illuminated and certainly looks impressive on any layout. Collectors and operators continue to pursue the several variations of this tower.
Features
The 395 Floodlight Tower includes the following standard features: stamped metal structure, metal ladder plus four lights in die-cast sockets on the top platform.
Additional Detail, Photos & Box Information
Yellow Steel Tower - The rarest variation, generally found with many paint chips. Pristine examples will command a steep premium in price.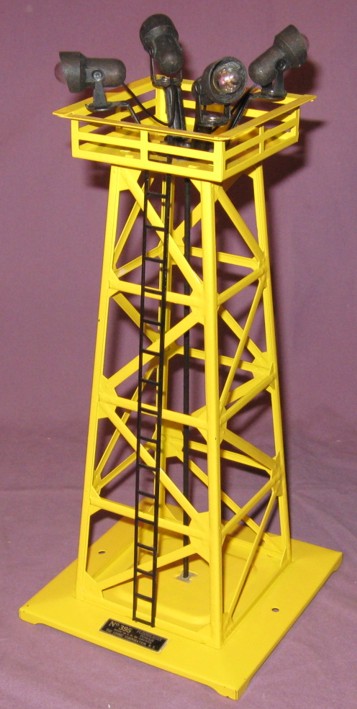 Silver Steel Tower - Shown in the photo at the top of this page - Probably the most common version.

Red Steel Tower - Another rare variation.
Green Steel Tower - Hard to find. Less common than the silver steel or aluminum towers.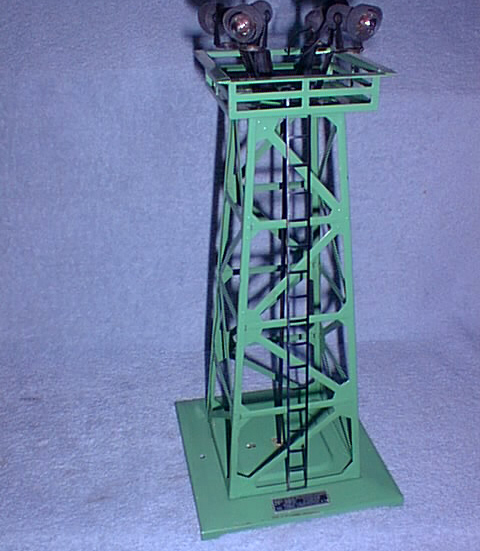 Unpainted Aluminum - Probably the second most common version to locate.