445 Switch Tower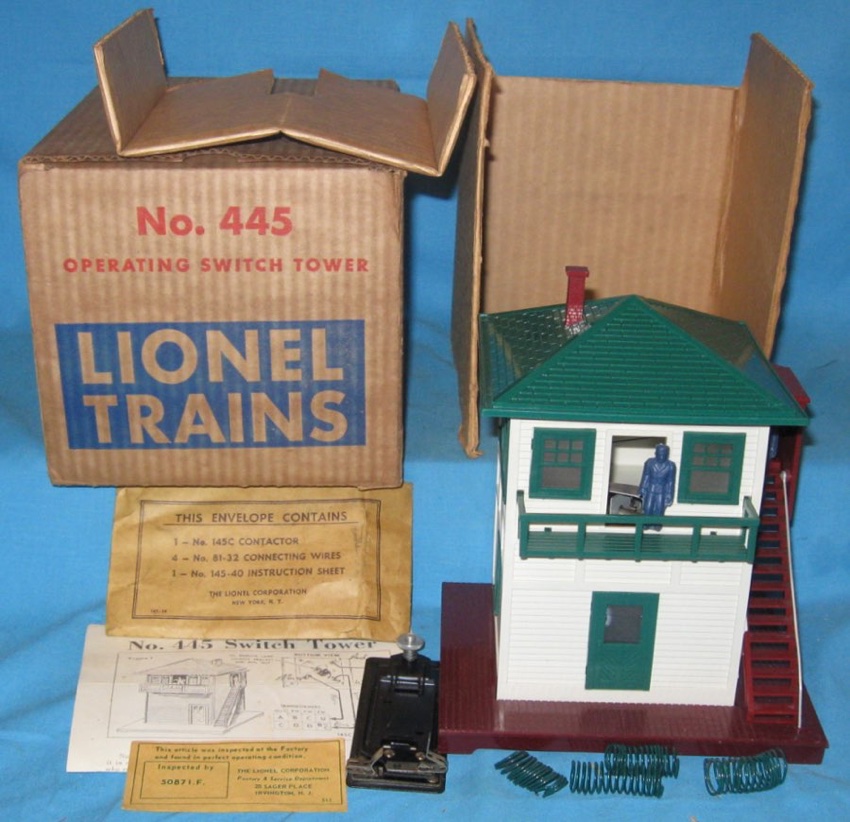 Production: 1952 - 1957
History
The 445 Operating Switch Tower is believed to be Lionels attempt to update their ever-popular 145 Operating Gateman into a more realistic or scale sized accessory. Although Lionel did succeed in making a nice and scale-like accessory -- the 445 never quite acheived the popularity of the Operating Gateman.
Features
The 445 Operating Switch Tower has the following standard features: maroon plastic base, white plastic housing and green and door trim. Two blue men are included, one on the second floor balcony and the other on the top of the outside steps.
This is an on-off type accessory. It can be controlled by Lionel's 145C contactor or an insulated section of track.
Additional Detail, Photos & Box Information
The 445 is 6 1/4" long by 5 1/2 " wide and stands 7" tall.
Only Known Variation - Shown in the photo above - For its entire production run, the features of the 445 did not change.
This site brought to you by:

Click on their logo to view high quality postwar Lionel trains for sale