252 Crossing Gate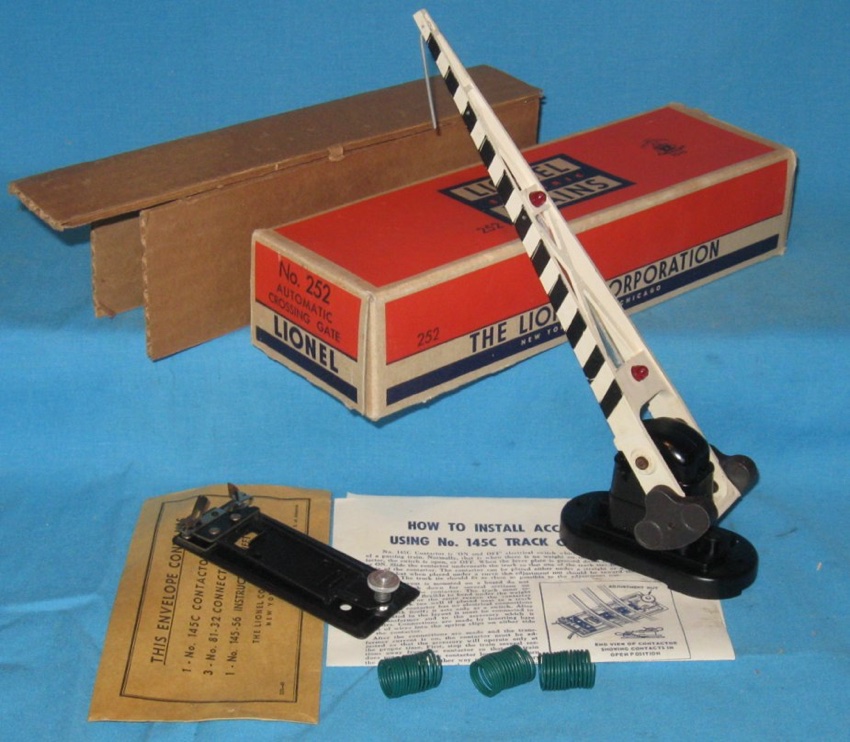 Production: 1950 - 1963
History
The 252 Crossing Gate has become a staple accessory of every postwar Lionel layout. Introduced in 1950, the crossing gate is a dependable and reliable operating accessory. Lionel's version of the crossing gate operates much in the same manner as a real life crossing gate with the metal counterweights bringing the gate to the up position.
Construction of the crossing gate remained virtually unchanged throughout its production. The only minor difference having been observed is the color of the crossing arm. All crossing arms are either white or cream. The assumption is all gates started as white and due to aging have changed to a cream color.
One final point of interest is the 252 crossing gate has more box variations than the gate itself!
Features
The 252 Crossing Gate contains the following features: black plastic base, white plastic crossing arm with black stripes plus two red light lens on the top of the crossing arm. The crossing gate does contain a light and the red lens do illuminate when the crossing gate is activated.
Additional Detail, Photos & Box Information
Only Known Variation - Shown in the photo above - All have a black base, white or cream crossing arm and red illuminated light lens.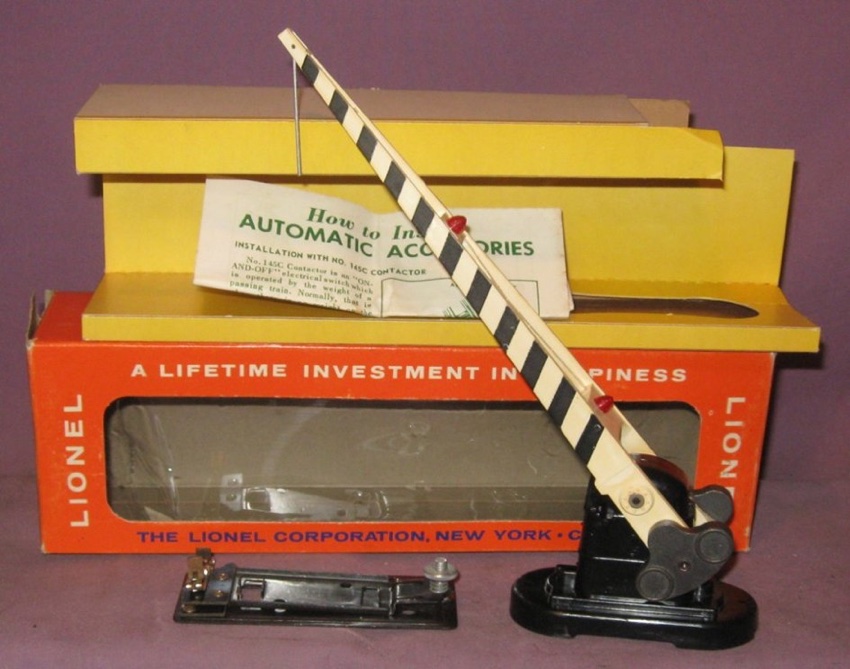 This site brought to you by:

Click on their logo to view high quality postwar Lionel trains for sale