410 Billboard Blinker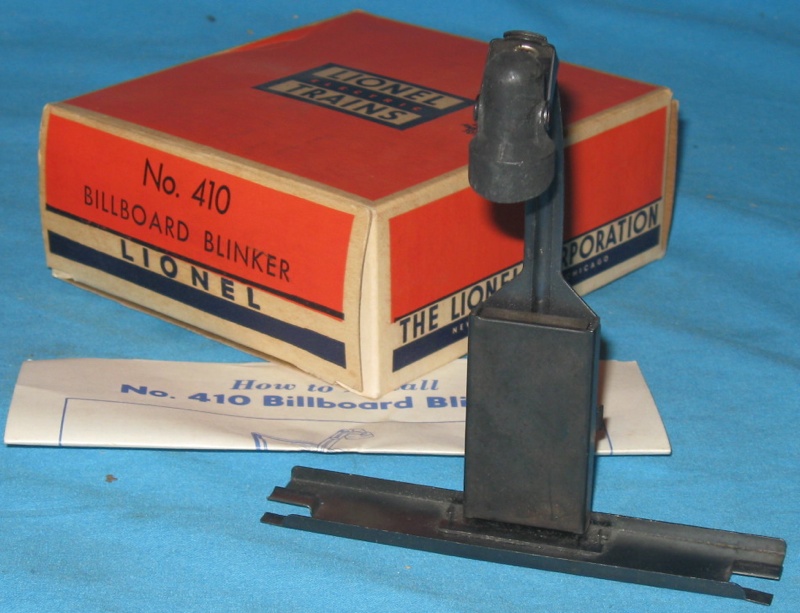 Production: 1956 - 1958
History
The 410 Billboard Blinker was designed to work with -- and enhance -- the 310 Billboard Set. The 410s metal base attaches to the rear of any 310 billboard frame and can be adjusted to provide continuous or blinking illumination.
Construction of the 410 is interesting as it used several parts from other Lionel accessories. The lamp housing and bracket are from the 70 Yard Light; the bimetal element is from the 193 Industrial Water Tower; and the adjusting parts are from the 455 Oil Derrick.
Features
The 410 Billboard Blinker has a sheet-metal base and support post plus a die-cast lamp housing at the top.
Additional Detail, Photos & Box Information
Only Known Variation - Shown in the photo above - All 410s have a sheet-metal base and die-cast lamp housing.
This site brought to you by:

Click on their logo to view high quality postwar Lionel trains for sale