125 Whistle Shack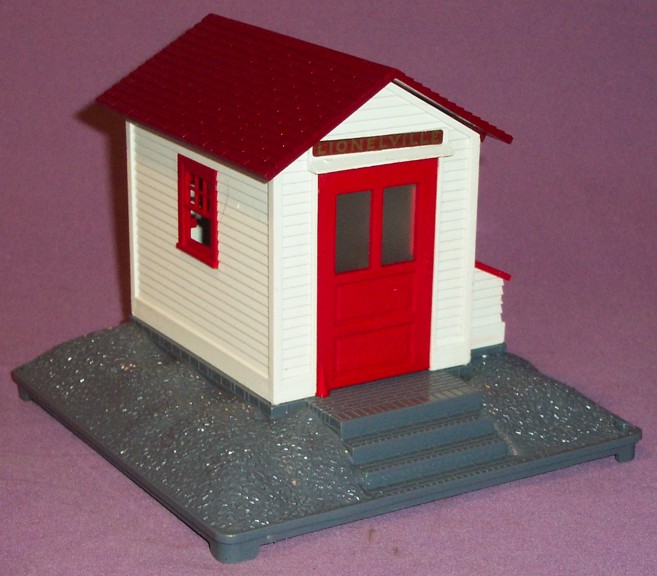 Production: 1950 - 1955
History
The 125 Whistle Shack is a popular and reliable accessory. Originally designed for locomotives or layouts not having a whistling tender in their train set, this small train house provides the familiar sound of a steam locomotives whistle. To date, it remains a popular accessory as its compact size makes it an ideal building for smaller layouts or those just entering the hobby.
The 125 house and most of the associated house components are borrowed from the infamous 145 Operating Gateman. The only new part for this accessory is the simulated rock base.
Features
The 125 Whistle Shack has the following standard features: plastic base (in various colors), white plastic house, red front door and either a red or maroon roof and tool bin cover. This accessory is not illuminated.
This accessory is an on-off type accessory. It can be controlled by Lionel's 145C contactor, an insulated section of track or a separate push-button switch.
Additional Detail, Photos & Box Information
In addition to the roof and tool bin color variations, the plastic base had several color variations. Although there are four variations, only one is considered hard to find. The following is a list in order of year of production:
Dark Gray Base - Shown in the photo above - Introduced in 1950 and ran unchanged until the middle of 1951. The is a common variation.
Bright Green Base - Production started sometime in 1951 and ran into 1952. This is the hardest variation to locate.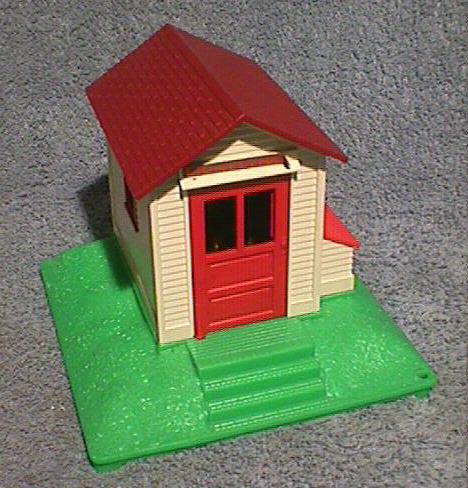 Dull Green Base - Production started in 1952 and ran until the end of 1953. This is harder to locate than either of the gray base versions, but not hard to find as the bright green base.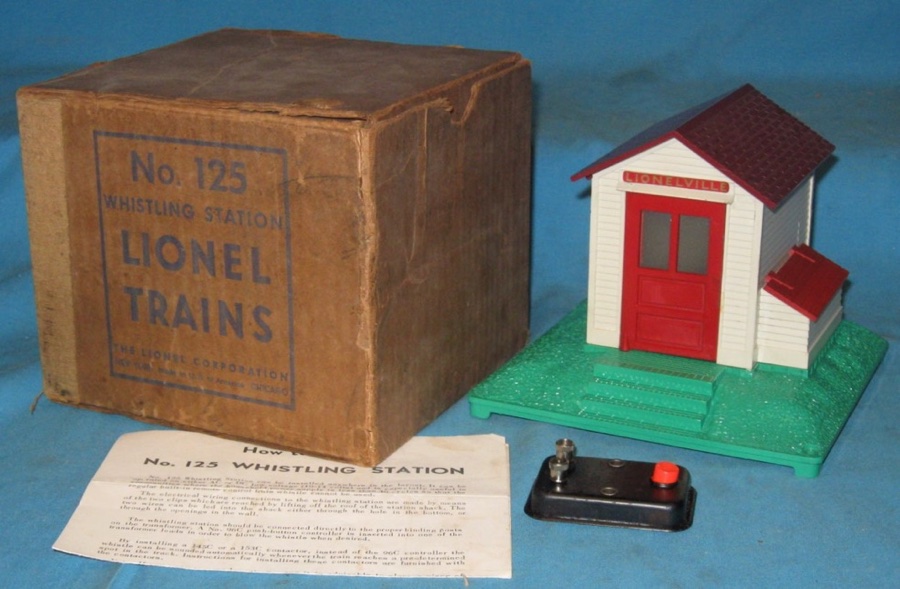 Light Gray Base - Introduced in 1954 and ran for two years until production ended in 1955. This is a common variation.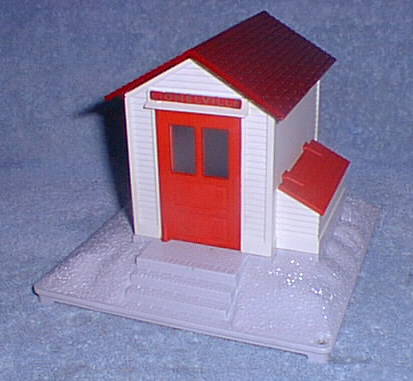 This site brought to you by:

Click on their logo to view high quality postwar Lionel trains for sale