140 Banjo Signal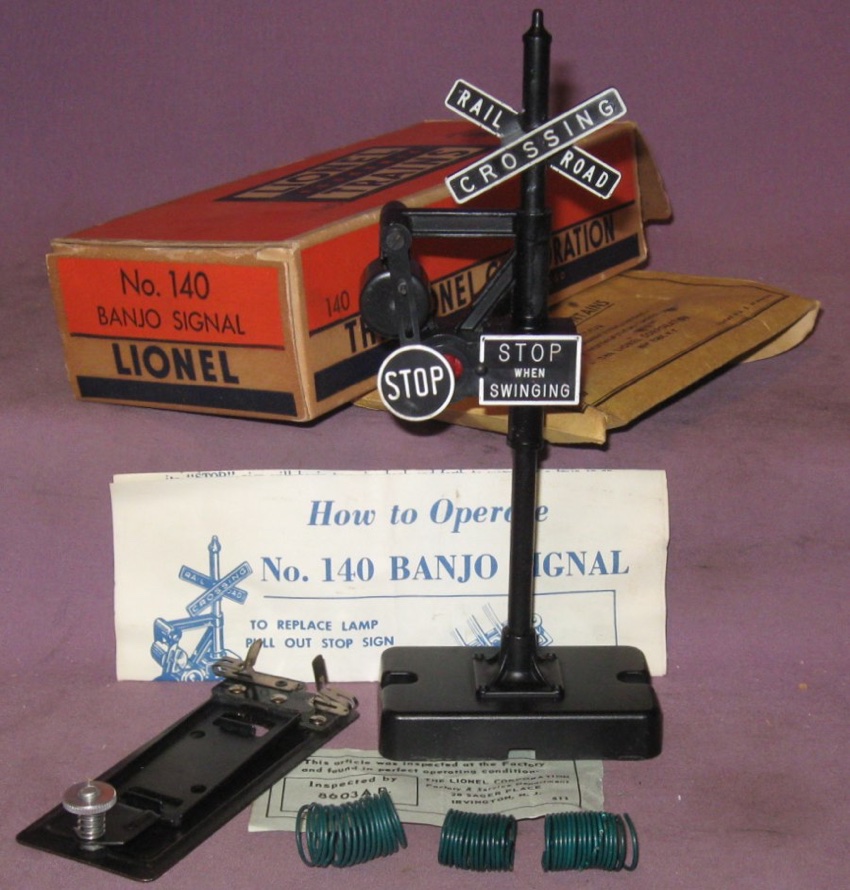 Production: 1954 - 1966
History
The 140 Operating Banjo Signal was introduced in the mid-1950's. Lionel produced this popular accessory for thirteen years, which was one of the longer production runs of any Lionel accessory. This unique looking trackside accessory was based upon an actual railroad signal seen in rural America in the 1940's. To this day, the Banjo Signal remains a popular accessory with layout builders.
Operation of the 140 Banjo Signal is clever. Lionel created a simulated flashing red light by having the warning arm swing back and forth in front of the light.
Features
The 140 Banjo Signal has the following standard features: metal base and post, plastic warning signs with white lettering, illuminated red light and a swinging arm.
This accessory is basically an on-off type signal. It can be controlled by Lionel's 145C track activator or an insulated section of track.
Additional Detail, Photos & Box Information
There is a rare version with a crackle painted base. Experienced collectors believe the crackle base was produced during 1954, but that has not been definitively confirmed by the Lionel collecting community.
Smooth Base - Shown in the photo above - The common banjo signal has a smooth surface base painted black with white lettering on the signal.
Crackle Base - This is an early production, hard-to-find variation from 1954. Below is a photo comparing both the crackle base (left) and common production version on the right.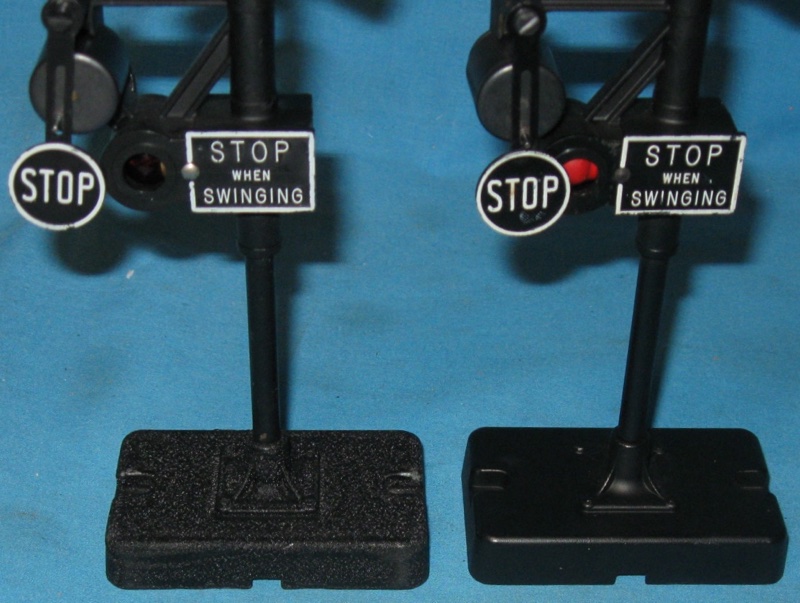 This site brought to you by:

Click on their logo to view high quality postwar Lionel trains for sale