110 Graduated Trestles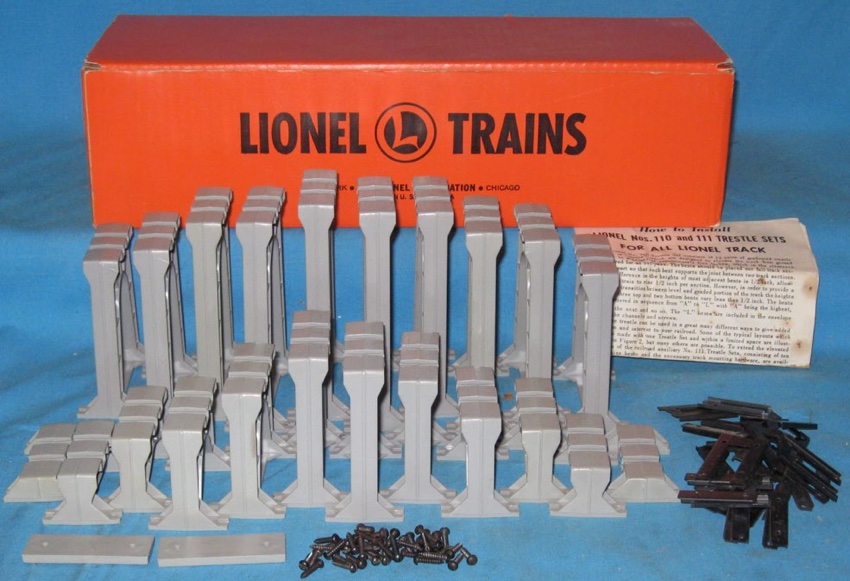 Production: 1955 - 1969
History
The 110 Trestle Set was first offered in 1955. It is a popular item and easy to locate. The trestle set permitted layouts to become even more three dimensional as tracks could be elevated and lowered over other tracks. When used in conjunction with one of Lionel trestle bridges, a layout would become very impressive.
Features
The 110 Trestle Set included the following items: Twenty-four trestle piers, metal track clamps and the appropriate amount of mounting screws. The majority of trestle sets were produced in gray, however some black sets do exist.
Most trestle sets were sold with 22 piers and 2 spacers. These spacers were intended to be used under the track prior to the lowest pier. Although additional research is required, we believe these spacers were included in all trestle sets produced from 1955 through 1969.
Additional Detail, Photos & Box Information
Gray Trestles - Shown in the photo above - The common version.
Black Trestles - Assumed to have been produced only in 1958 and 1959. The black trestles are hard to find.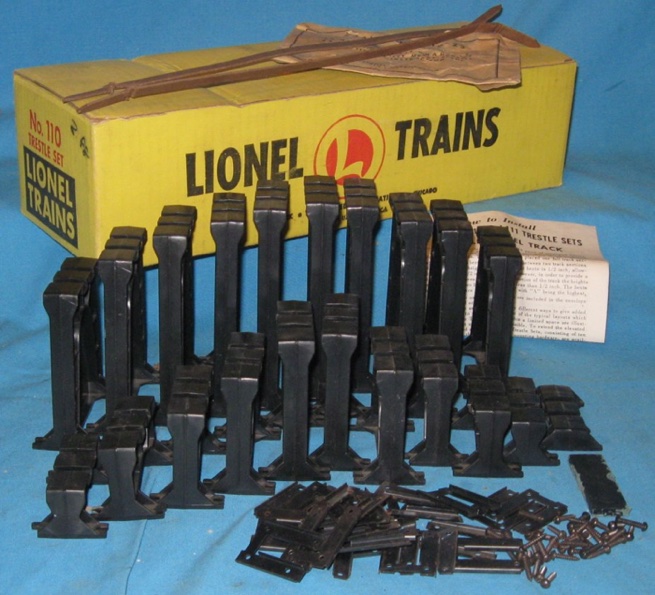 This site brought to you by:

Click on their logo to view high quality postwar Lionel trains for sale