6417 N5C Caboose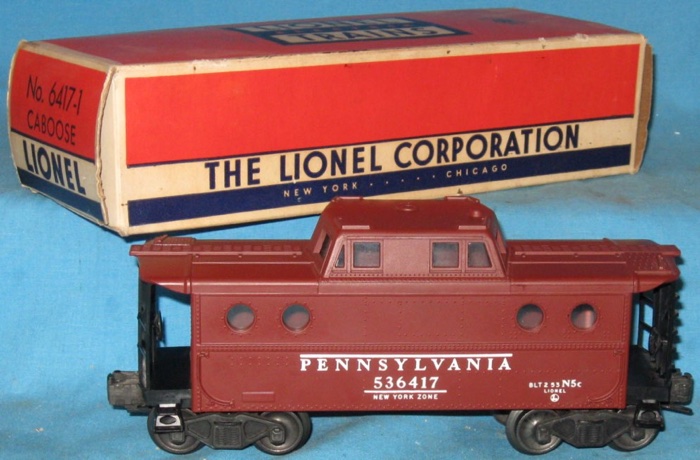 Production: 1953 - 1957
History
Beginning in 1953, there was an effort within Lionel to produce larger and more realistic trains while at the same time decreasing production costs. One of the nicest -- and more realistic -- offerings from that year was the 6417 caboose. The 6417 replaced the 6457 SP-style caboose as the premium caboose in its line of O Gauge trains.
The 6417 is a realistic and scale-like model of it real-life counterpart. It's usually found with Pennsylvania lettering, but was briefly produced with the Lionel Lines and Lehigh Valley roadnames. The Pennsylvania version was included in many sets as well as being available as a separate sale item. Clean examples of any 6417 caboose remain in demand by both collectors and operators.
In addition to Pennsylvania markings, Lionel also offered this caboose with both the Lehigh Valley and Lionel Lines roadnames. Each of these are hard to locate as they were only manufactured for a single year -- 1954.
Features
The 6417 caboose is a nice caboose with good detail. Standard features include: painted bodies and lettering, illumination, bar-end trucks with a single operating coupler, plastic end railing detail on each end plus plastic brakewheels and roof ladders.
The actual number on the side of the Pennsylvania caboose is '536417.' The Lehigh Valley version carries '641751' on the sides while the Lionel Lines version wears the number '64173.'
Additional Detail, Photos & Box Information
The length of this caboose is approximately 7 3/4" long (coupler to end).
Pennsylvania, with 'New York Zone' - Shown in the photo above - The most common version.
Pennsylvania, without 'New York Zone' - A scarce version, difficult to located.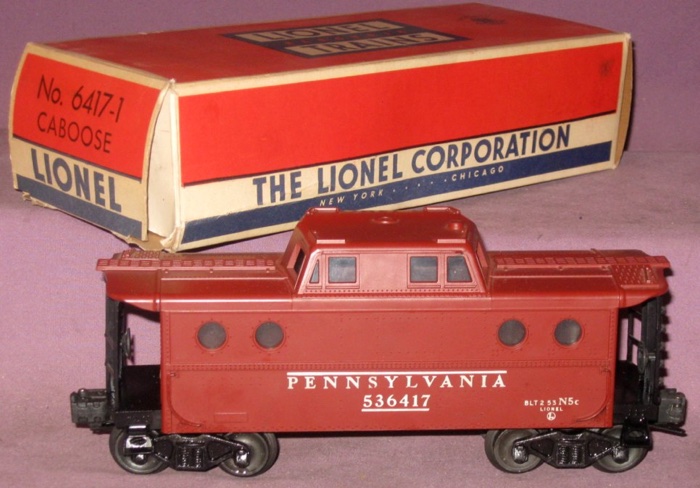 Lionel Lines - Catalogued by Lionel with the number 6417-25, this is a hard variation to locate.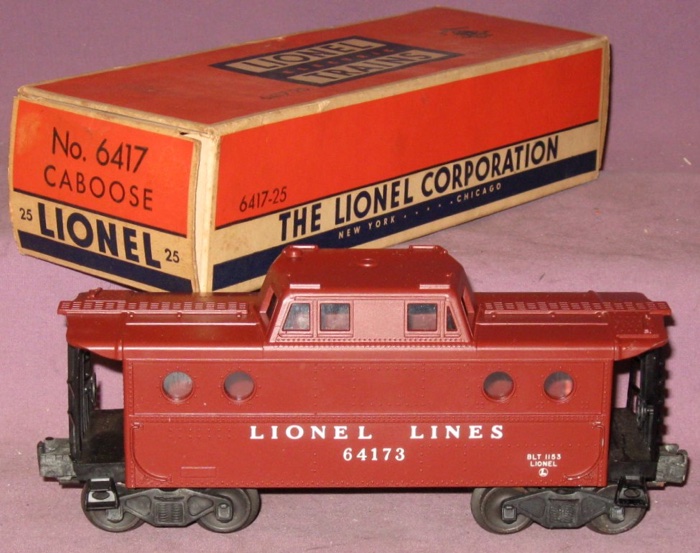 Lehigh Valley - Catalogued by Lionel with the number 6417-50, it has a gray body and is a rare variation of the 6417 caboose. An even scarcer variation of this caboose has a tuscan exterior.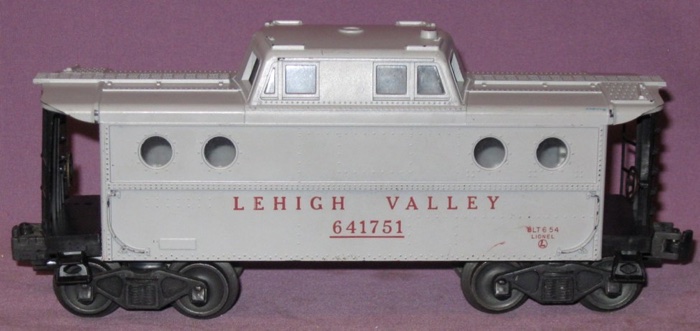 This site brought to you by:

Click on their logo to view high quality postwar Lionel trains for sale