6447 Pennsylvania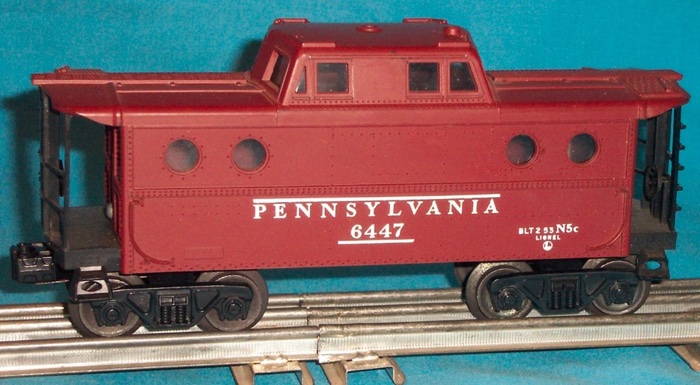 Production: 1963
History
The 6447 Pennsylvania N5C caboose is the rarest N5C caboose -- if not the rarest caboose -- produced during the entire postwar era. It was only manufactured for a single year -- 1963 -- and only available in one Super-O freight set. Collector interest is this caboose is extremely high as it is a very rare item to locate.
Features
The 6447 caboose is similar to the 6417 and 6437 N5C caboose. Standard features include: painted tuscan bodies with white lettering, AAR trucks with a single operating coupler, plastic end railing detail on each end plus plastic brakewheels and roof ladders. Although this caboose was not illuminated, it did include clear interior window inserts.
Additional Detail, Photos & Box Information
Only Known Variation - The only version of the 6447 caboose is painted tuscan with white lettering.
This site brought to you by:

Click on their logo to view high quality postwar Lionel trains for sale