6058 Chesapeake & Ohio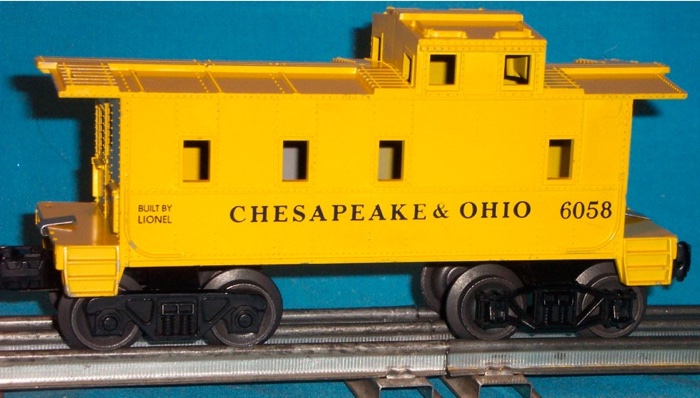 Production: 1961
History
The 6058 Chesapeake & Ohio caboose was manufactured for a single year, 1961 and is an uncommon item. However, due to its bright yellow exterior with striking blue side lettering, it has become a favorite of both collectors and operators. This caboose was not produced in large quantities and if difficult to locate in collector quality.
Features
The 6058 contains the following features: painted yellow body with dark blue lettering, AAR trucks with a single operating coupler and a chemically blackened frame without end railings at the ends.
Additional Detail, Photos & Box Information
Only Known Variation - Shown in the photo above - The only version of the 6058 caboose is painted yellow with dark blue lettering.
This site brought to you by:

Click on their logo to view high quality postwar Lionel trains for sale