2419 Delaware, Lackawanna & Western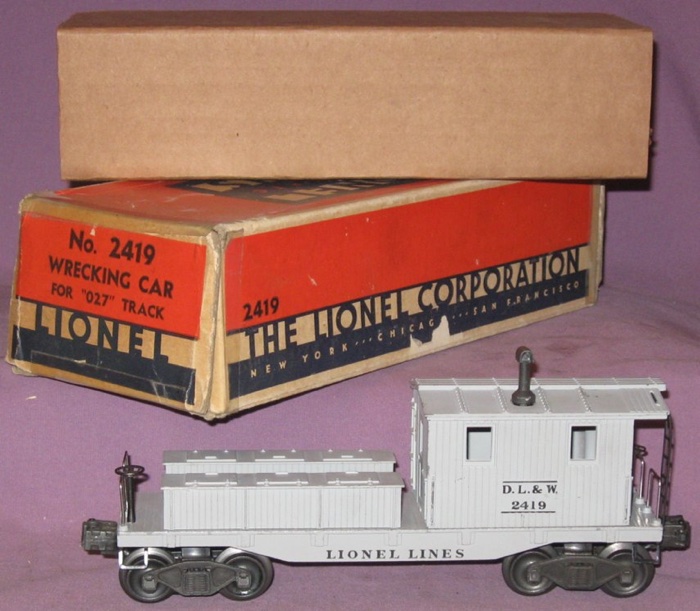 Production: 1946 & 1947
History
The 2419 D.L. & W. (Delaware, Lackawanna & Western) work caboose was a premium work caboose offered by Lionel. This caboose has a small piece of Lionels history attached to it in that it was the first of two work cabooses ever offered by Lionel -- the other being the 2420 also introduced 1946.
Because of it's realistic appearance, excellent detail and high quality construction, the 2419 remains in demand by both collectors and operators. Since it was only offered for two years, the 2419 is a hard to find caboose.
Features
The 2419 caboose included metal trucks with dual operating coil couplers on staple-end trucks, a die-cast frame, simulated tool bins, a die-cast brakewheel at each end, metal hand-railings at each end, metal ladder, plastic cab and always a tall die-cast smokestack.
Additional Detail, Photos & Box Information
Only Known Variation - Shown in the photo above - The 2419 was always painted gray with dual operating coil couplers.
This site brought to you by:

Click on their logo to view high quality postwar Lionel trains for sale