1405 / 1405W: Three Car Steam Freight Set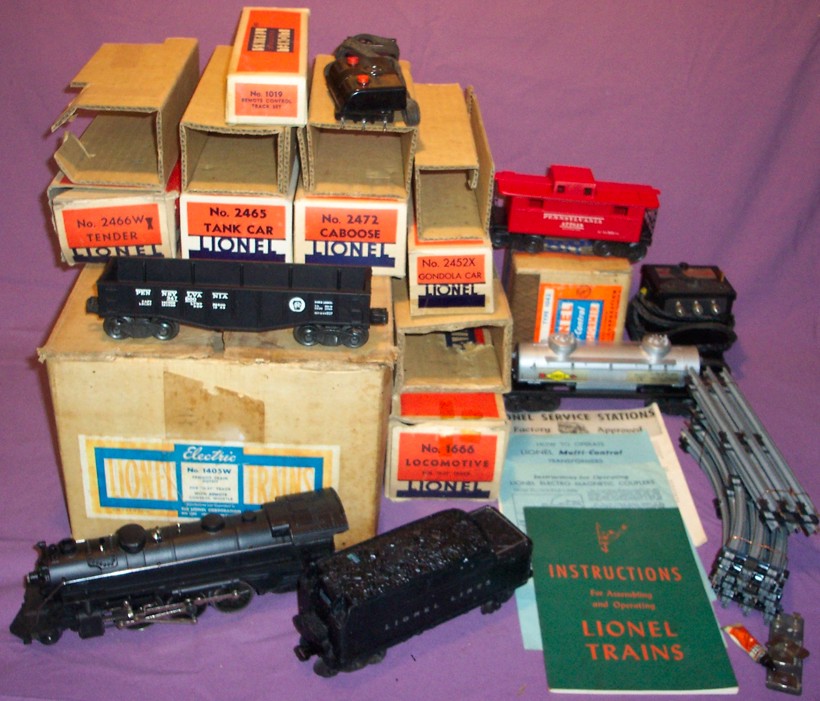 History
Although the components of this set are common, locating a complete, boxed set is difficult. Many of the 1940-era sets had low production numbers and most owners discarded the individual and set boxes many years ago.
As with most sets from the late 1940's, they were available with and without a whistling tender. The 'W' in the set number 1405W indicates this set included a whistling tender. Sets with whistling tenders are preferred by collectors over their non-whistling counterpart.
Components:
Standard components of this set include:
1666 Steam locomotive
2466W Tender
2452X Pennsylvania gondola
2465 Sunoco Tank Car
2472 Pennsylvania N5C caboose
1041 60 watt transformer
Plus: 027 track, 1019 uncoupling track, lubricant and instruction booklets.
This site brought to you by:

Click on their logo to view high quality postwar Lionel trains for sale