1459WS Five Car Steam Freight Set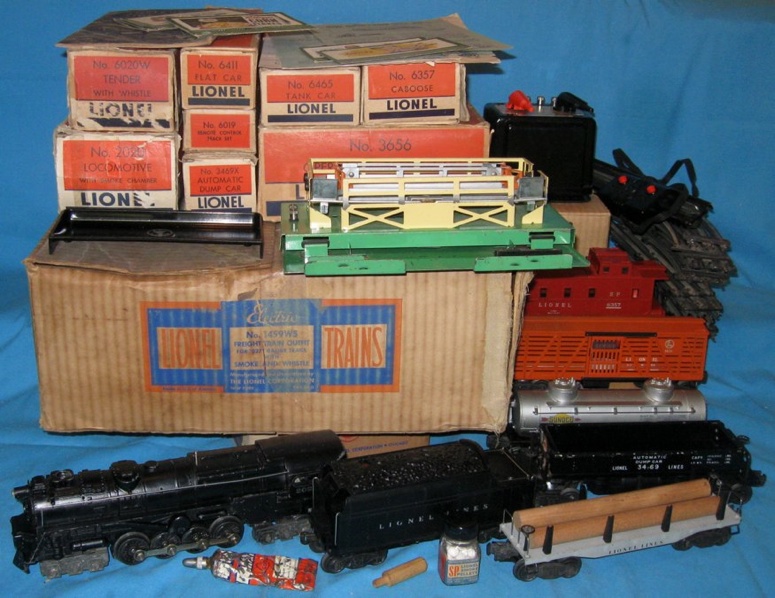 History
Outfit 1459WS was Lionel's premier 027 set from 1949. Interestingly, its list price of $67.50 was more expensive than half of the O gauge sets catalogued in 1949! Collectors will find this set noteworthy as it was the final postwar set to include the 2020 turbine while at the same time being the first postwar outfit to include the 3656 classic cattle car and corral. Because of these two unique historical occurrences, as well as having a great selection of freight cars, collectors continue to search for clean, boxed examples of this desirable outfit.
Components:
Standard components of this set include:
2020 Turbine locomotive
6020W Whistling Tender
3469 Ore dump car
3656 Cattle car & corral
6411 Flatcar with logs
6465 Sunoco two-dome tank car
6357 Lionel Lines caboose
1033 Transformer
Plus: 027 gauge track, 6019 remote control track, instruction booklet, billboards, bottle of smoke pellets and tube of lubricant.
This site brought to you by:

Click on their logo to view high quality postwar Lionel trains for sale