2153WS Four Car Steam Freight Set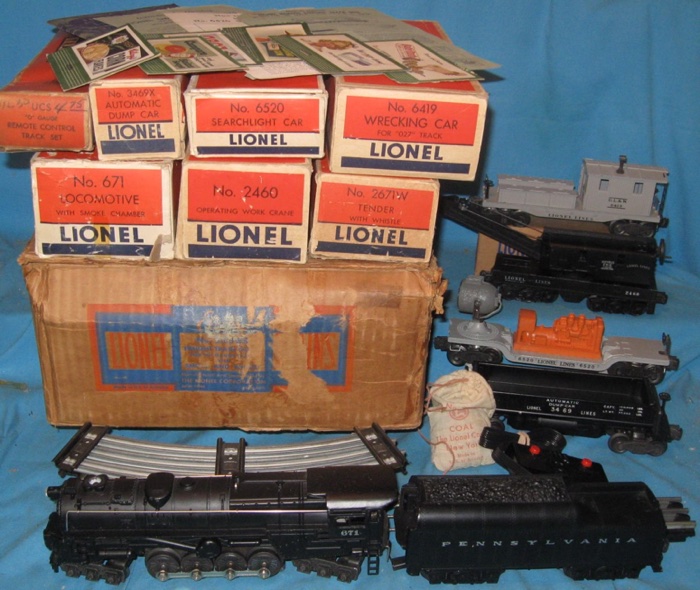 History
Outfit 2153WS was catalogued for a single year; 1949. It is an interesting set as it was catalogued by Lionel as a work train deluxe set -- but lead by a high-speed turbine! Looking back -- it's an odd combination, but for any child opening this set on Christmas morning -- those details were lost in the excitement and fun offered by this outfit.
Additionally, outfit has the dubious distinction of being the final postwar Lionel set to offer both the 671 turbine and the 2460 crane car as both wuld be retired from future Lionel outfits. Lastly, the set frequently appears with the rare green generator on the 6520 searchlight car.
Components:
Standard components of this set include:
671 Turbine
2671W Whistling Tender
2460 Crane Car
3469 Ore Dump Car
6520 Searchlight Car
6419 D.L. & W. Work Caboose
Plus: O gauge track, UCS uncoupling track, smoke pellets, billboards and instruction booklet.
This site brought to you by:

Click on their logo to view high quality postwar Lionel trains for sale