1105: Texas Special Diesel Freight Set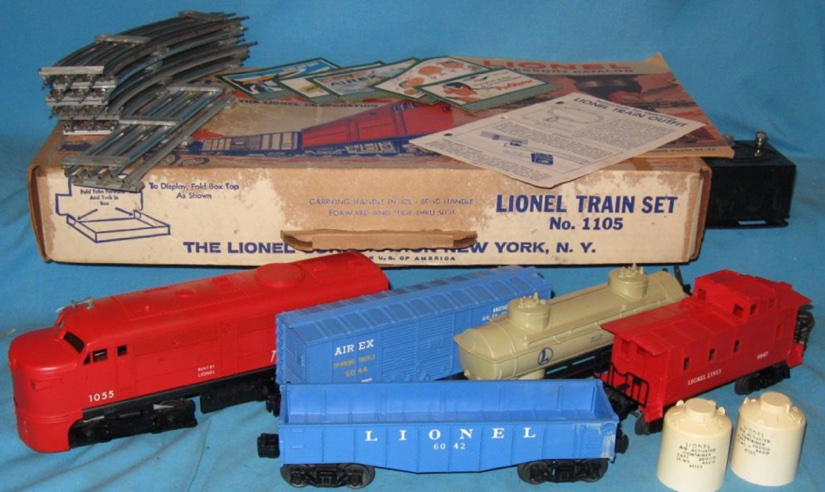 History
In order to meet the demands of the entry level toy train market in 1959, Lionel produced set 1105. This Texas Special set was lead by the bare-bones 1055 Texas Special Alco A diesel, which included an illuminated headlight as its only feature. Additionally, all of the rolling stock had non-functional couplers.
This set was only catalogued in the 1959 Advanced Consumer catalogue. These Advanced Consumer catalogue set have become popular to collectors as few were generally produced and are now somewhat hard to locate.
Components:
Standard components of this set include:
1055 Texas Special Alco A diesel
6042 or 6112 Lionel gondola
6045 Lionel Lines tank car
6044 Airex box car
6047 Lionel Lines caboose
1026 25 Watt transformer
Plus: 027 gauge track, billboards and instruction sheet.
This site brought to you by:

Click on their logo to view high quality postwar Lionel trains for sale