1477S Three Car Steam Freight Set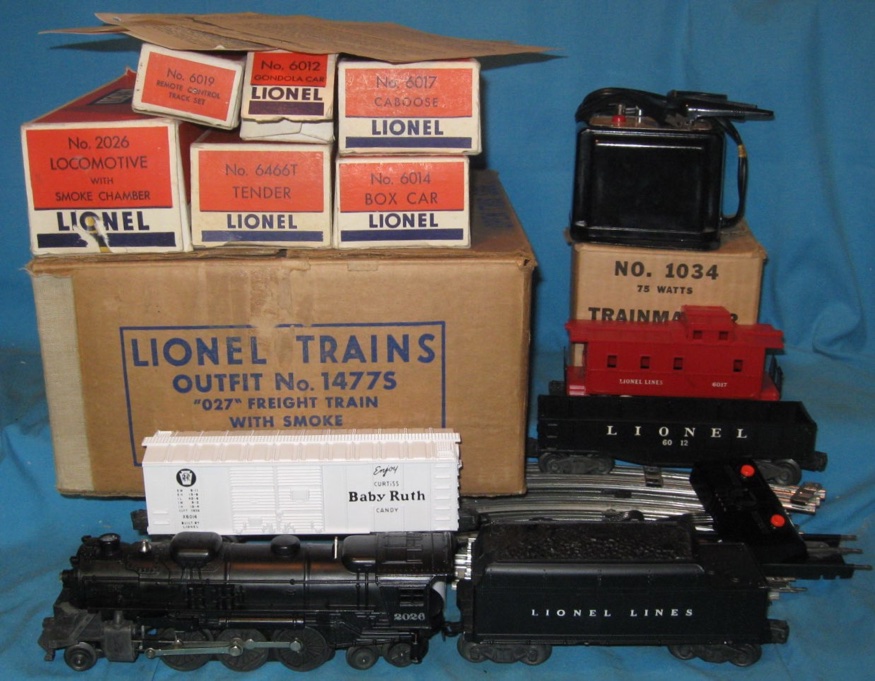 History
Set 1477S was the 7th of a total of 8 Lionel sets produced between 1948 and 1953 to include the 2026 Prairie steamer as the lead locomotive. When re-introduce in 1951, the 2026 contained significantly less detail compared to the 2026 manufactured in the late 1940's. Although the components in this set are common, locating the set in collectable condition is difficult as few survived today due to so many lil' engineers running their trains throughout the 1950's.
Set 1477S was available in both 1951 and 1952 -- without any changes between the years.
Components:
Standard components of this set include:
2026 Prairie steam locomotive
6466T TNon-whistling tender
6012 Gondola
6014 Baby Ruth box car
6017 Lionel Lines caboose
Plus: 027 gauge track, 6019 track, smoke pellets, lubricant, billboards and instruction booklets.
This site brought to you by:

Click on their logo to view high quality postwar Lionel trains for sale