1590 Four Car Steam Freight Set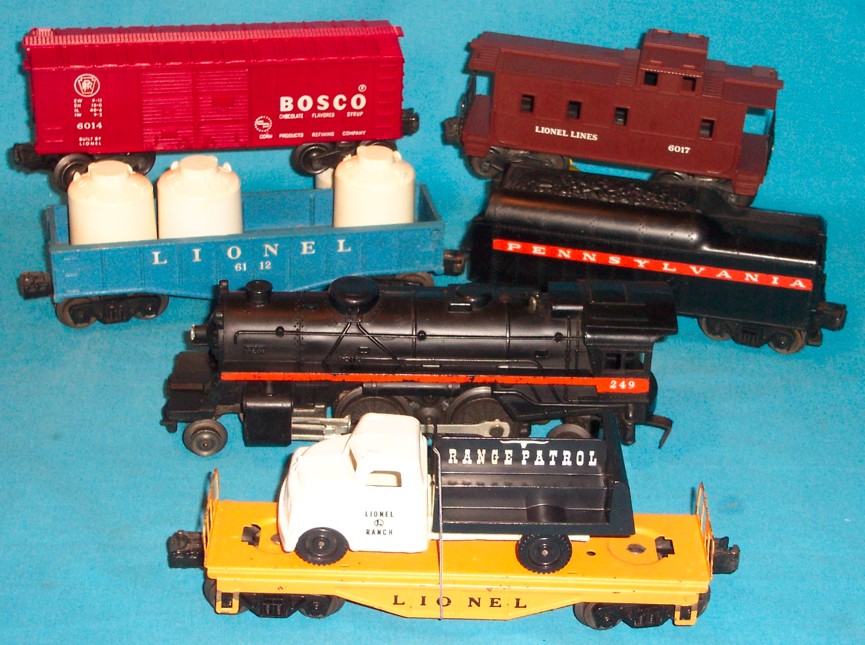 History
This freight set was headed up by a 250 steam locomotive -- which was a stripped-down version of 1957's 250 steam locomotive. This was the only set to include the 249 locomotive.
Three of the four freight cars in this set are common. The 6151 Range Patrol flatcar is hard to find with an original and complete Range Patrol truck.
Components:
Standard components of this set include:
249 Steam locomotive
250T Pennsylvania tender
6014 Bosco box car
6112 Gondola with three cannisters
6151 Range Patrol flatcar
6017 Lionel Lines caboose
1015 Transformer
Plus: 027 track, uncoupling track, billboards and instruction booklets.
This site brought to you by:

Click on their logo to view high quality postwar Lionel trains for sale