1611 Alaska Diesel Freight Set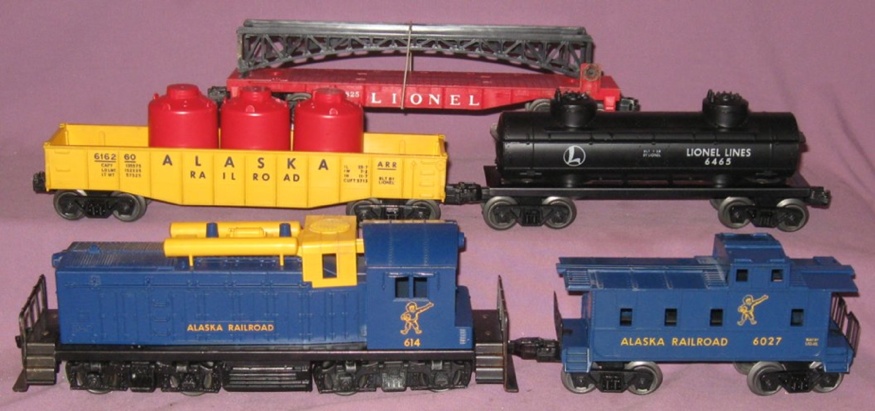 History
Lionel created set 1611 in 1959 to commemorate the most recent state addition to the United States of America: Alaska. The outfit contains several colorful, popular and hard-to-find items as well as being one of the few sets having a matching roadname on both the locomotive and caboose.
Components:
Standard components of this set include:
614 Alaska NW-2 Diesel Switcher with yellow brake strutter on top of the cab
6162-60 Alaska gondola with three red canisters
6465 Black Lionel Lines tank car
6825 Flatcar with bridge
6027 Alaska Caboose
1016 35 Watt transformer
Plus: 027 gauge track, 1008 cameral uncoupling track, lubricant, billboards and instruction booklets.
This site brought to you by:

Click on their logo to view high quality postwar Lionel trains for sale