9673 Santa Fe Five Car Diesel Freight Set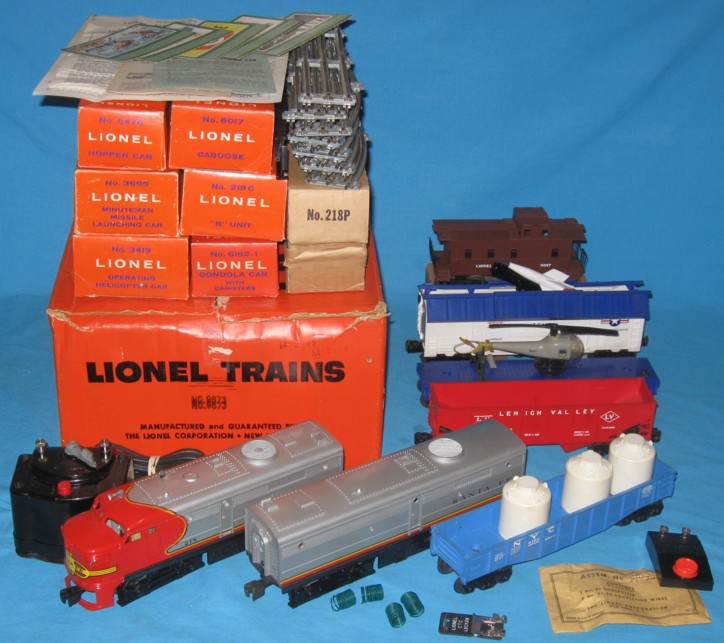 History
Set 9673 is an uncatalogued Lionel diesel freight set sold exclusively through Sears Roebuck & Co. stores during the 1961 Christmas season. Lionel's choice of rolling stock for this freight set is certainly interesting, if not odd. Included are two very tradition freight cars; a 6162 gondola and 6476 hopper, as well as two space and military items; the 3419 flatcar with Navy helicopter and a 3665 Minuteman box car with rocket. Any youngster operating this set could easily pilot a traditional freight train with the hopper and gondola or be the lead engineer of an all new, space-age train carrying state-of-the-art military items!
Components:
Standard components of this set include:
218 Santa Fe Alco AB diesel set
3419 Flatcar with Navy helicopter
3665 Minuteman box car with rocket
6162 New York Central gondola
6476 Lehigh Valley hopper
6017 Lionel Lines caboose
1025 Transformer
Plus: 027 gauge track, remote control track, billboards and instruction booklet.
This site brought to you by:

Click on their logo to view high quality postwar Lionel trains for sale