020X 45 Degree Crossing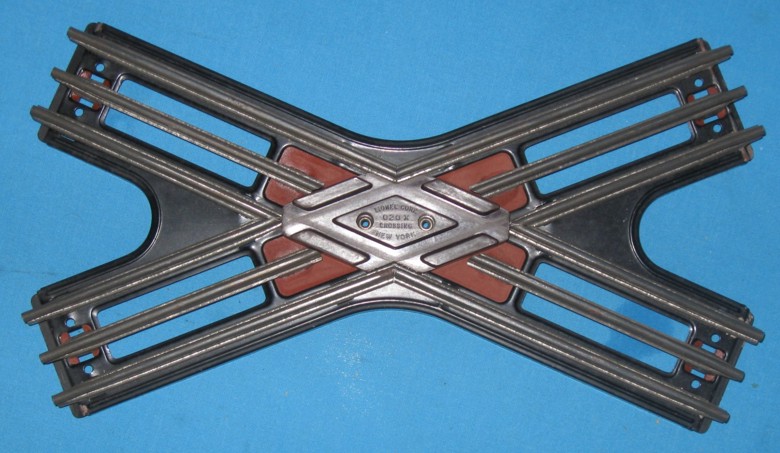 Production: 1945 - 1961
History
The 020X 45 degree crossing is an O gauge accessory which dates back to the early years of Lionel's prewar era. Due to minimal collector interest in track, there are few documented variations. In today's market, most of the value is based upon the availability of an original box as well as the condition of both the box and the crossing track.
Features
Standard features of the 020X 45 degree crossing include: short sections of standard Lionel O gauge track mounted on a black metal base. Six track pins are included on opposite ends of the track.
Additional Detail, Photos & Box Information
Only Known Variation - Shown in the photo above - The look and style of the 020X 45 Degree Crossing did not change during the entire production period.
This site brought to you by:

Click on their logo to view high quality postwar Lionel trains for sale