6029 Remote Conrol Track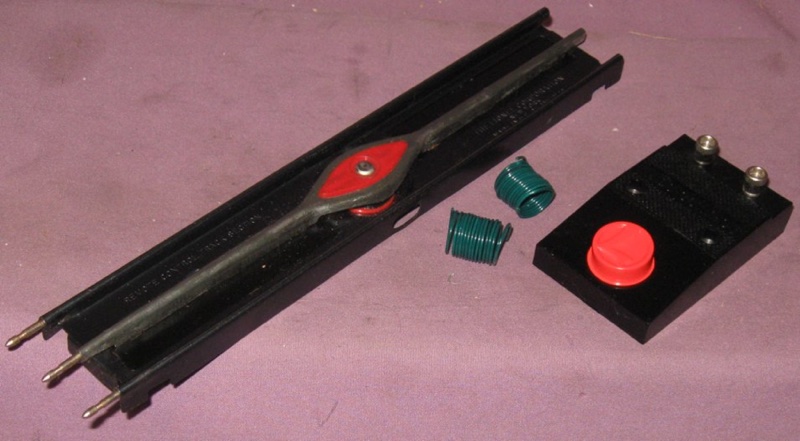 Production: 1955 - 1963
History
The 6029 Remote Uncoupling Track, along with the 6009 uncoupling track, were the least expensive remote uncoupling tracks produced by Lionel during the postwar era. This track section was included in the lowest priced 027 sets sold in the late 1950's thru the early 1960's.
Features
Standard features of the 6029 include: one section of remote control track with an electromagnetic center section, two pieces of coiled wire and a 90C controller. The 6029 track never included the two smaller rail sections used to activate operating cars.
Additional Detail, Photos & Box Information
Only Known Variation - Shown in the photo above - All 6029s included a 90C controller and lacked the smaller rails for operating cars.
This site brought to you by:

Click on their logo to view high quality postwar Lionel trains for sale