6032 Lionel

Production: 1952 - 1954
History
The 6032 Lionel gondola was introduced by Lionel in 1952 and was included in many beginner sets. Lionel classified it as an entry-level item. It contained an unusual combination of scout-type trucks with magnetic couplers.
Features
Standard features on the 6032 Lionel gondola include: painted black body with white lettering, scout trucks and two operating magnetic couplers. It was not sold with any type of load.
Additional Detail, Photos & Box Information
Only Known Variation - Shown in the photo above - Only produced in black with white lettering.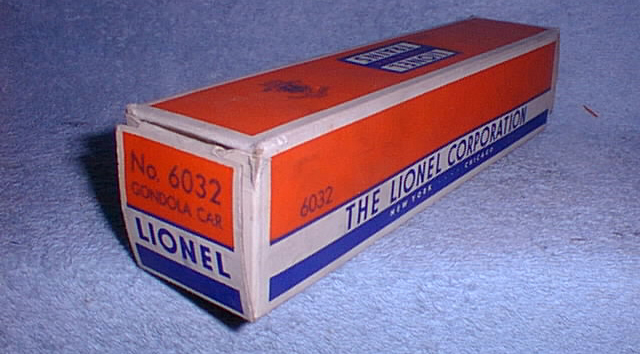 This site brought to you by:

Click on their logo to view high quality postwar Lionel trains for sale