231 Rock Island

Production: 1961 - 1963
History
The 231 Rock Island Alco A was produced for several years in the early 1960's. It frequently appeared in catalogued and uncatalogued sets. It is a reliable and smooth running diesel. The motor on the 231 is considered one of the better versions manufactured by Lionel for the later-series Alco diesels.
The 231 Alco came with an open pilot. Like many of the open pilot Alco's, the pilot is weak and fragile and are frequently found either cracked, broken or completely missing. Locating a 231 with an intact pilot is difficult.
Features
Standard features of the 231 include two-axle Magnetraction, two-position E-unit, headlight plus front & rear dummy couplers.
Additional Detail, Photos & Box Information
The length of this type of Alco is approximately 11 1/2" long (coupler to coupler).
Red stripe on side - The red stripe variation is shown in the photo above. - This is the most common version of the 231 Alco A diesel.
Without red stripe - Extremely difficult to find, considered a factory error.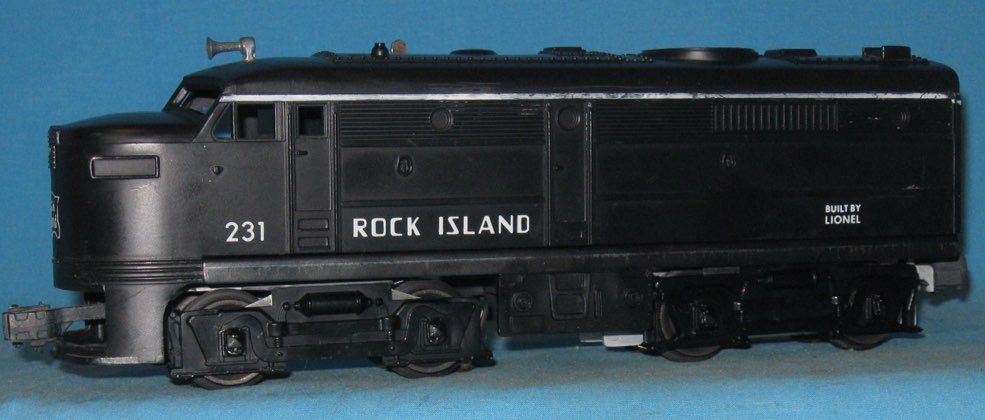 This site brought to you by:

Click on their logo to view high quality postwar Lionel trains for sale